How to offer financing to my customers Here Is All You Need to Know! If you are a new entrepreneur or operating a small business, then your biggest concern is how to gain a competitive advantage over established businesses. You can only do it by getting the greatest number of customers by providing them the facilities to keep them loyal to your brand. Are you wondering how you can do that? Well, the most amazing way to attract customers is by providing them with consumer financing.
What Is Consumer Financing? Customer financing is the payment plan option for the consumers to spread the cost of their purchase over a certain fixed period of time.
There are two benefits of providing this facility to your customers. The first is that you can convince the customers to purchase the products from you even if they are unable to pay the whole amount upfront. Secondly, it encourages them to buy despite spending the immediate funds.
Customer financing can be done in two ways; either them retailer or selling business can offer it themselves. Or else, offer the customers on behalf of the lending company. Why Should You Offer Customer Financing? The biggest gain of offering customers the financing option is that it encourages the customers to buy products from you irrespective of the availability of their funds.
Imagine you are selling a unique product in the market, one of its own kind, and customers are showing interest.
But due to the personalized nature of the product, they are a bit expensive, and customers don't go ahead with buying that item. By offering customers the financing plan option, you are converting the passive prospects into active buyers. As a small business owner, if you want to have a competitive edge, then don't forget to offer customer financing.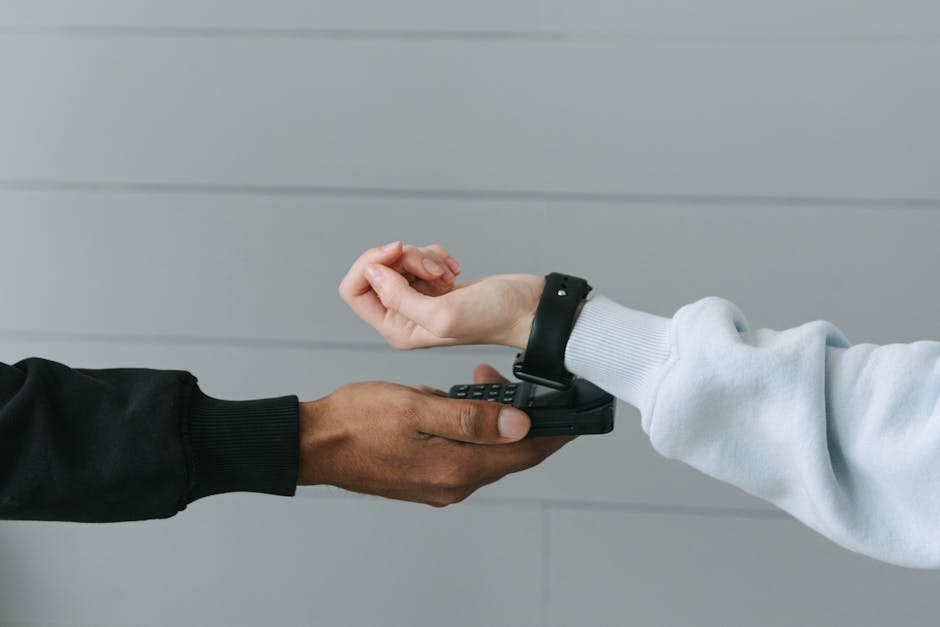 It will create conversions. It will help you boost sales.
And it will help you increase the revenue because you will be getting paid in full. Moreover, as small or medium-sized businesses, you are on a limited crunch from various ends. With that being said, your biggest area of trust is the customers. By offering the customers the financing option, you are creating a rapport with them. The strong connection will act in your favor in terms of future buys.
Another reason that weighs the importance of customer financing is that it attracts more customers. If you want referrals, word of mouth, and a good reputation, the customer financing option is the best you can do to thrive in your industry.
How Can You Get Customer Financing? Now that you have agreed on providing the customers with the financing option, the follow-up question is HOW? Well, the easy answer is by choosing the best!
At DAC- David Allen Capital, we offer you and your customers the various financing options that suit you in the best possible ways. If you choose us, you can offer your customers the financing option in no less than 48 hours without the requirement of lengthy documentation and hassle.
We are the best lender for small businesses in every industry. So choose us and solve the affordability problem of your customers now! .
Read More: Buy Now Pay Later program
First, the customer sees a product and services they wish to get, either in-store or on-line.
Next off, due to the fact that the customer can't manage the complete rate, however still intend to buy the product, they'll request financing. You'll intend to be sure you've well-advertised that you provide customer financing so possible purchasers are aware they have this alternative. Relying on your company, clients will have the ability to get funding making use of the online checkout cart, on their mobile phones, or via your POS system. At this phase, your funding company might run a credit scores look at the customer.

Within seconds, your customer will certainly understand if they've been authorized or refuted for financing. If the client is authorized, you'll obtain full payment on the item right away.
Your consumer will get the service or product quickly, but they'll repay the financing provider on an installment basis. The provider that you collaborate with will determine what the settlement routine appears like for the customer as well as how much of the purchase they're called for to pay upfront.
Typically, unless the funding provider is offering a promo, the consumer will have to pay a rates of interest. Additionally, you might also have to pay a tiny portion per funded transaction, equally as you would with any other charge card cpu.
As you can see then, the process associated with using customer financing is in fact quite straightforward. One of the most important action when it comes to the question of just how to supply financing to your consumers, after that, is to choose the very best company for your service.
how to offer financing to my customers
Inevitably, as we've seen through discovering these five various suppliers, the cost of customer funding will depend on which company you pick.
This being claimed, nonetheless, in order to make a decision whether or not you should supply funding to your consumers, you'll intend to do a cost-benefit evaluation. Although you'll likely convert more customers and also make larger sales, the expense of the financing requires to make good sense for your firm.
As we discussed above, a couple of programs, such as PayPal Credit history, do not bill any type of added fees to the merchant. Nonetheless, many consumer financing programs charge companies a 2– 6% cost per purchase, plus a repaired $0.20 to $0.30– similar to the per-transaction price of approving payments online through a payment processor. Additionally, a few other companies bill a monthly fee, around $40 to $50, for a details or endless number of financed transactions.
For that reason, when analyzing the cost-benefit evaluation, it helps to have a couple of months of data to assess. Once you see how many clients are using their funding option as well as just how much it's costing you, you can make an educated decision regarding whether to provide customer funding lasting.